For FAQ Sake
---
What does a wedding photographer do?
This may seem like there is going to be an obvious answer but in reality it is not. Being a wedding photographer involves as much work OFF camera as being ON camera. From planning your day's photography route, knowing where the laughs will happen and also capturing the unexpected. It is a case of being switched on with extra senses on the day and putting the carefully planned route for you both. Natural, creative and distinctively vibrant is my photography but my secret ingredient is you! All weddings are different. No two are the same, they are unique, just like you. Wedding photography is an art of imagery that tells a story photograph by photograph.
And then finally, the editing... The editing is the modern day light room. It is like buffering and cutting the diamond, and that, is an art in itself.
I don't like my photo taken!
You are not alone! 99% of my clients say the same thing...So, you only need to look at my work to know you are in safe hands. I have an art of making people feel comfortable and for most part, you wouldn't even know I just took a photo. You will naturally be in your element as the person next to you is your wife or husband! You just got married! Ooh yeah!
My style in 3 words, CREATIVE, FUN AND VIBRANT. One must be unique and have their own style. My style is sharp, dynamic and natural. Above all, it is distinctively vibrant. My signature shot at a wedding ( if you have not guessed already) involves dynamics and a cathedral length veil. I love cathedral length veils due to their impact in a photograph and their awesome movement. So if you have one, I will be very excited, brace yourself.
But it is not all about the veil. I capture mood in my natural portraiture shots, freeze time during blissful confetti throwing and capture time stopping passion.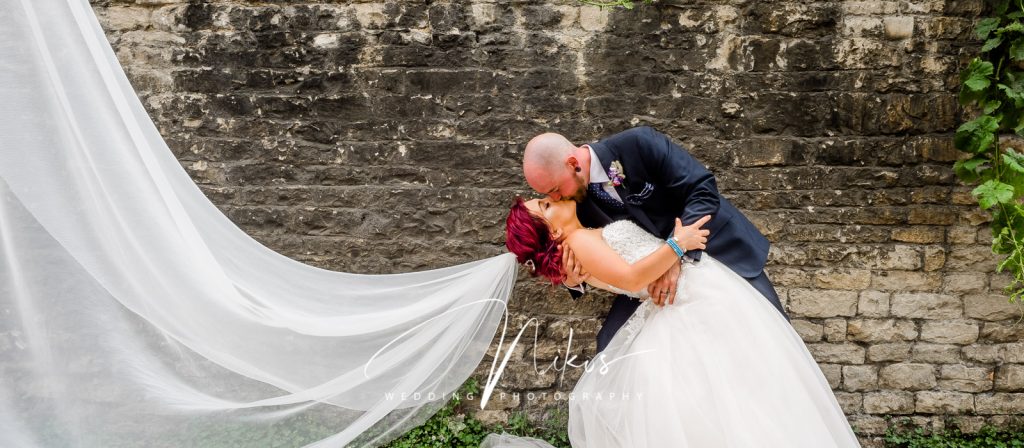 I can start as early as you wish and wherever you'd like me to start. Starting early allows me to absorb the preparation stage of your day, accenting  your memories with the photographing of the wedding dress, shoes, flowers, bouquet, the rings and photographing scenes with your styling artists.  It is also the groom's day as well as the bride's and where possible, with careful logistics, I can be at the groom's quarters too, capturing the early stages of team groom. For both teams, a special bond is built with Nikos...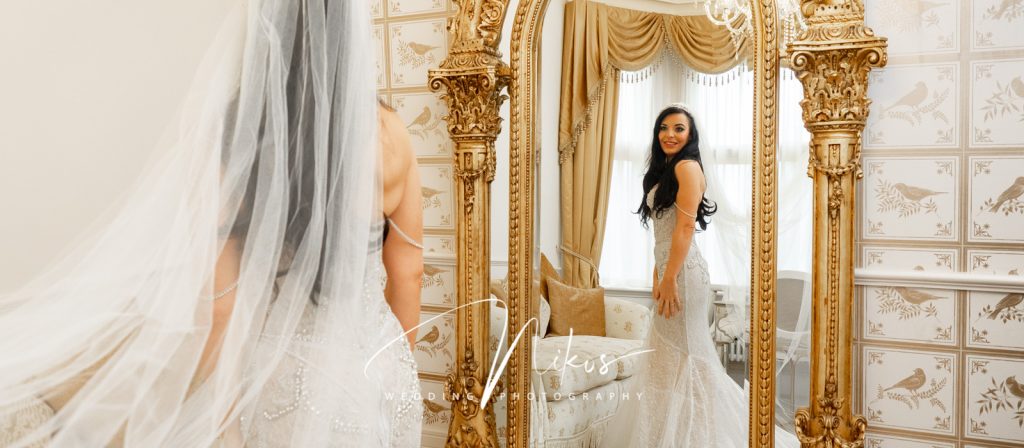 All full wedding packages come with a full day coverage and because all weddings are different, there is no set time for me to finish but it is officially after your first dance. If you have fireworks my coverage will finish after the first dance but I can resume when the fireworks commence. This MUST be notified to me before you book!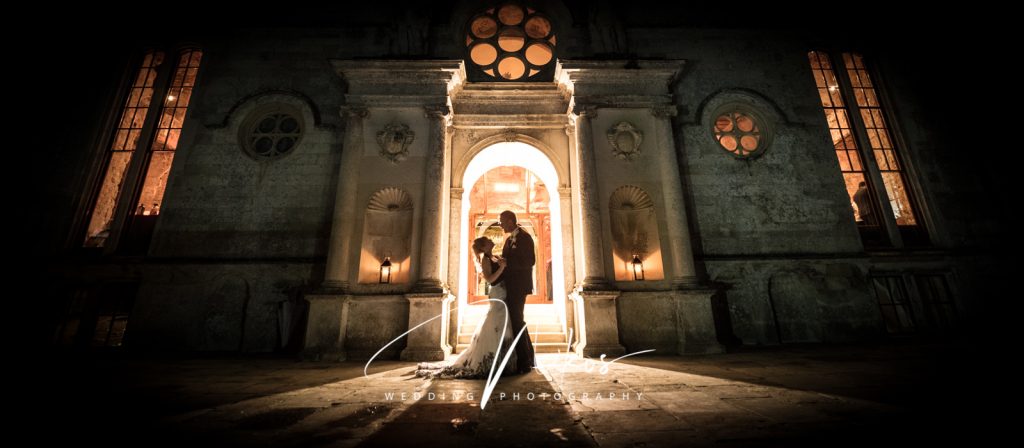 What is full day photography coverage?
Full day photography coverage, as an example, covers the preparation shots in the morning, bridal bouquet with shoes, arrival of the groom, the ceremony, confetti shot, bride & groom shoot, formal shots with your guests, speeches, cutting cake, first dance and anything else your wedding day has. But to give you some idea, it is around 10-12 hours. A wedding day is as unique as your wedding.
Do we get to meet you before the wedding?
Absolutely! With all bookings you are also booking the one and only Nikos! If we met at a wedding fair, you know how busy they can be and we don't get every question answered. We can arrange a home visit where it will be more relaxed and I can bring my work with me for you to see up close. I love to hear all about your wedding plans and what you'd like from the photography. If it is not possible to arrange a visit, we can arrange a phone or video call.
Do you charge for travel?
Quite simply NO within mainland UK. So from the Cotswolds to Stonehenge, Brighton to Dorset, there are no costs to you for my travel.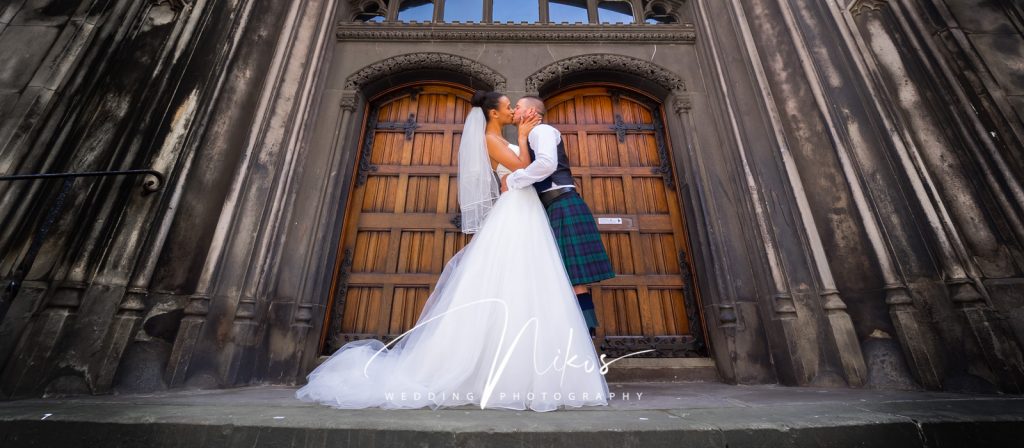 How much is your deposit?
Book your wedding photography package with a low booking fee of £150. Once you have checked out and secured your date, you will be redirected to the Model Release and Terms page, where you can enter all the magic details of your wedding day
Why are deposits/booking fees non-refundable?
Booking fees secure your date, so that no one else can book this date. Booking fees also contribute to my services before your wedding day. For example, travelling to recce your venue/s, meetings with you and preparing your wedding day. These can include phone calls and video calls.
When is the full balance due by?
Full balance is due one month before your wedding date.
Can we pay over the phone with a credit or debit card?
Yes you can. I have PayPal Pro which is a virtual terminal to process card payments. Please note that I do not store credit card details nor do I share customer details with any 3rd parties. Privacy to my customers is very important. The details and personal data that you provide are never shared with any third parties. The information you provide is required in order for me to administer your account and to provide with my products and services.
Can we pay monthly or make part payments?
Oh yes ohh yess! You can even make as additional payments and set payments as you wish too! I have set up a system where you can pay towards your wedding photography, without committing yourself. You just simply go to the bookings page and pay whatever amount you wish. An up to date balance will be then sent after your payment has been made
We are getting married in Greece, do you travel abroad?
Absolutely! There is a travel charge for destination weddings outside the UK. Please contact me for full details. Destination weddings include pre wedding arrangements and in essence, you are booking me for more than one day...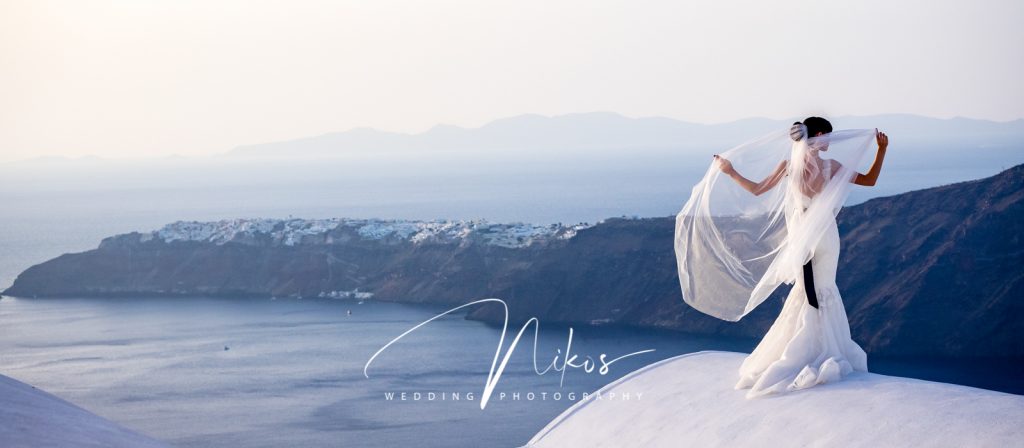 How many photographs do we get on the USB?
My custom USB flash drives can be carried with you everywhere you go! I supply specially designed wristbands with an integrated 3.0 USB for a modern touch and keeping your memories safe on your wrist. They have a memory space of 16gb and are a high speed 3.0 too. Preloaded as standard on your USB, is a recovery and back up folder, in the event of your photos being lost. I cannot give you an exact number of photographs for your wedding day on your USB, but full day packages (Eros, Dreams and Bliss) will have a minimum of 600 photographs in high resolution. Also a duplicate set is uploaded to the USB in low resolution so that you can show off your memories online or at home with ease and speed
Retro prints are highlights from your wedding day and were inspired by you! Presented as a set of 16 or 24, your highlights from your wedding day are printed on 300 gsm silver digital paper for superior quality. Due to demand, all wedding packages come with them and will be naturally selected by myself 🙂
How many photos do you take and what ones do you give us?
The best way for me to answer this is that I try to utilise every single photograph I take and that you get every aspect of your wedding. The best example is the confetti shot. When taking the confetti shot, I will fire around 30 photographs as my camera can fire 10 frames per second, which is super fast. I will start the trigger just before the confetti is thrown and will keep it firing until the confetti has set. This way I capture every moment and every frame of the scene. I will select the best few photographs of this scene because firstly a few photos may look identical and secondly the confetti may not be perfectly thrown. I do not take thousands of photos at a wedding. I take quality photographs to perfection so that I can utilise every single photo. You are guaranteed a minimum of 600 photographs with your photography package. It is simply quality not quantity.
Are we allowed to print from the USB?
Although the copyright stays with me, I honour you full reproduction rights and the high resolution pictures are big enough to print in large sizes, either as photographs, canvas prints or whatever you want the images printed on.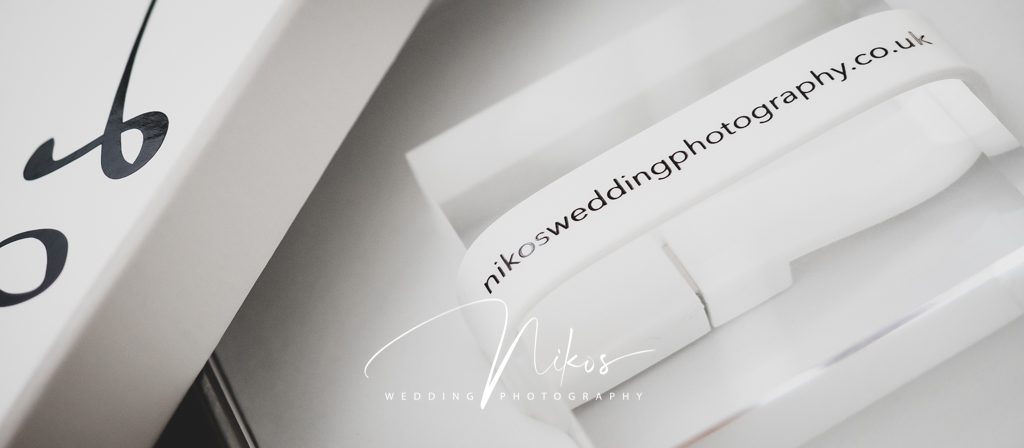 Will some photographs be in black and white?
Usually when I make a picture in black and white, you will receive the same version in colour. Black and white (or monochrome) is not a case of just pressing a button. Black and white has colour channels where I carefully adjust them to give the perfect picture. Adjusting the blue channel can make the sky black for example...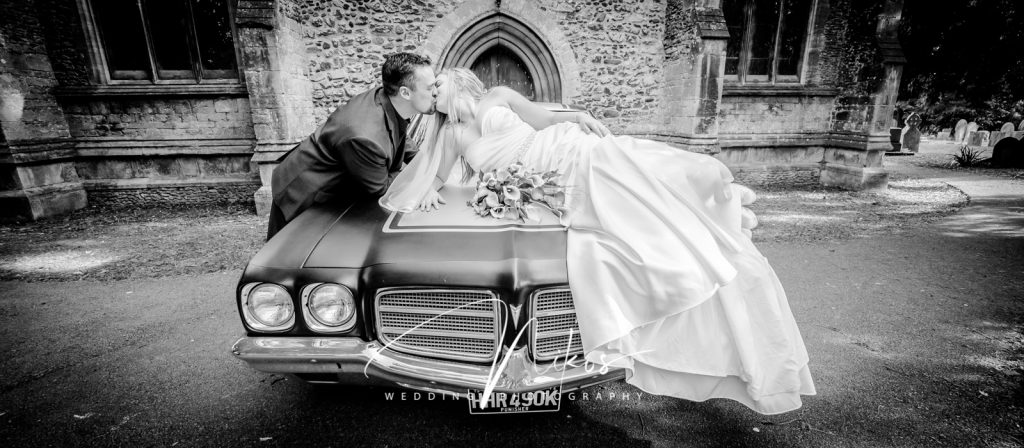 Will our photographs have any 'Watermarks' on them?
Your USB will be loaded with two albums. One 'high res' and one 'low res'. Because the 'high res' album is for printing, there will be NO watermarks or logos whatsoever. The 'low res' album is perfect for social media, plugging in to modern televisions with USB ports. So because this album is not for printing, the photos will have a tiny logo in the left hand corner. By the way, what is the point of those dominating watermarks anyway? They completely strike right across the photograph, ruining the image anyway? So I keep mine discreet but enough for people to enjoy the photograph and help my social media recognition.
How long does it take for our photography package to be ready?
There are two stages to the completion of your photography package; there is the editing and the printing process. The editing stage of your photographs can take around 3-4 weeks in quieter periods but in the busy season this can take 6-8 weeks to fully edit your photographs. Once the editing stage is complete, your photographs will be instantly uploaded to your USB and then uploaded to an online album if you have printed products in your package. The second stage is to complete any printing aspects to your photography package. This depends on your photograph package, photoshoot or order. The printing process takes a further 2-3 weeks to complete once you have submitted your selections.
Our friend is going to be our photographer, so why do we need a professional photographer?
I am a full time professional photographer and this is my living. It is a really nice gesture for a friend or family member to be your wedding photographer but this may not be their profession and it is a big responsibility. It is not just a case of taking pictures or a responsibility that anyone can do. Precision of the camera settings and off-camera editing are best left to an experienced professional. As a professional wedding photographer I carry the experience, learned all the routines and spontaneity of wedding days. As a business, I present your wedding day memories with pride. Be sure to book a professional and give your guest the freedom to enjoy the wedding and be the guest not the photographer.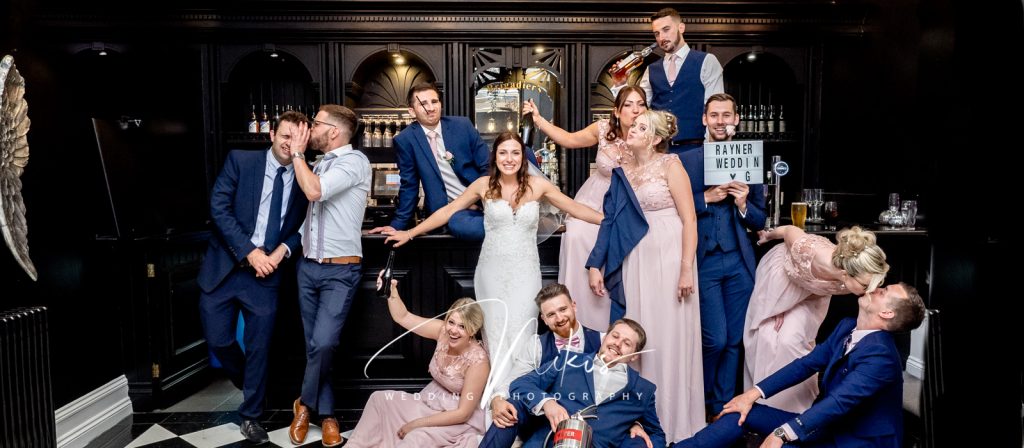 What is a Model Release Form?
It is a consent form that grants me permission to publish photographs of you. It should be used at weddings as well as photoshoots of models of all ages. The model release form is not for the act of actually taking a photograph, more for its publishing and the use of the photograph. Whether you are the bride, groom or a model for fashion, you will receive a model release form in order to grant me permission to publish your photographs in one form or another.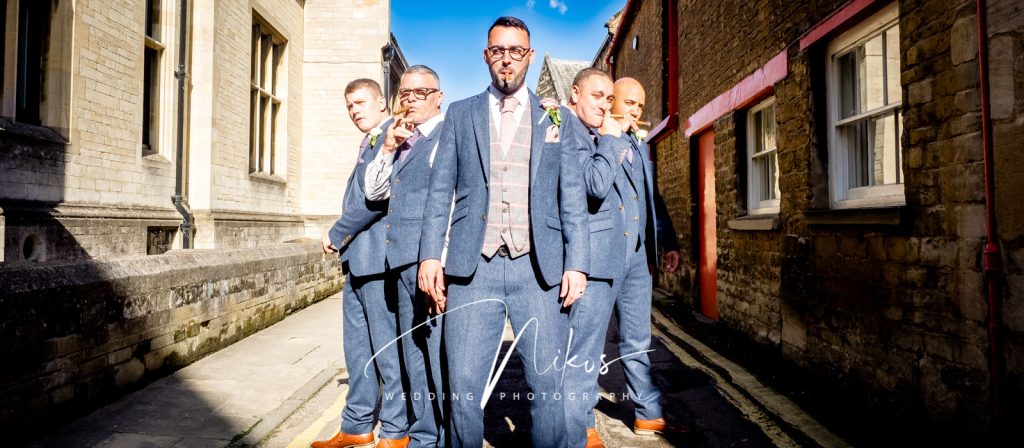 Do you use a second photographer?
I am proud to say that the work you see is all my own work and I have never used a second photographer. However, the time has come (August 2021) to expand my ever so growing business to invest in a second photographer. To give you the same style that you all love, I have decided to train someone who is new to photography. This may sound unorthodox at first, but I will teach them how I was taught and to evolve them into a second NIKOS, the style that you all love. They will be disciplined in the same methodic way and their role will be detail, groom preparations (or bride) and a secondary angle of the ceremony.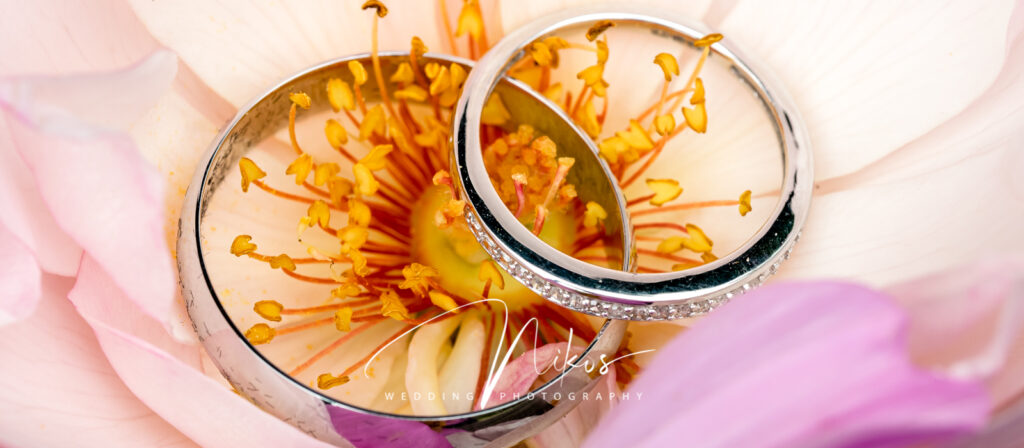 Do you give military discount?
Absolutely! If you or your partner are currently serving in the British Armed Forces, I will provide a military discount. It would be an honour to offer discount for someone that is serving our country. Gen dit!
Of course. All of my equipment is insured and I have public liability which covers me up to £5m for peace of mind.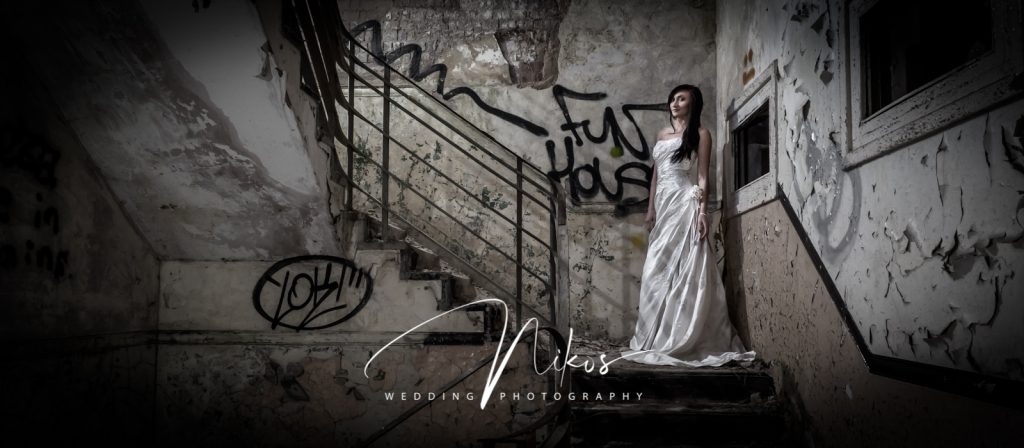 My question isn't listed here...
No worries. Please contact me by phone 07585333644, email [email protected] or use the form in the 'contact nikos' section of my website. I am open 24/7 and ready to respond asap for you